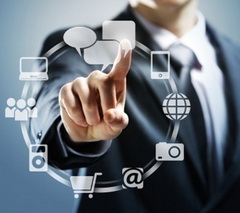 Services That Meet Your Needs
Bionicspider provides IT Support Services and Technical Business Solutions to businesses throughout the Victoria area. Our services are designed to help the business owner grow, manage, and protect the organization they've worked so hard to build.
We are entrepreneurs just like you, so we know that your time and resources are precious and that you need to be focused on what's most important. Leverage our small business IT support expertise and passion for success to your advantage - whether that's providing IT support to your employees, protecting your critical data, or bringing customers to your website with our hosted solutions.
No matter which service you use you can count on our professionalism and commitment to your success and satisfaction.
Services That Fit
Our support services portfolio is completely customizable to fit the unique needs of your business without making you pay for unwanted "Packaged" addons.
Computer / Infrastructure Support Services:
Computer Support
Network Management
Server Administration
Data Backup and Security
Web and Internet Services.
Web Design and Hosting
Search Engine Optimization
Web eCommerce
Process Automation
How To Choose The Services You Need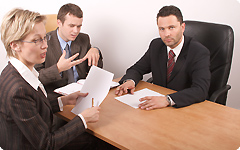 Don't stress over the details.
If your computer systems are not working properly you don't need to spend your valuable time trying to figure it out yourself. One call to our trained computer it support professionals and we can diagnose the issue. Once identified, the issue is discussed and an appropriate course of action taken.
Of course if you like a more 'hands on' approach we are more than happy to work with you and provide the necessary training so you, or your staff, can address the computer issue should it reoccur.