About Bionicspider Online Solutions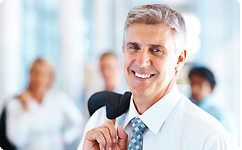 Bionicspider Online Solutions is located in Victoria, British Columbia and specializes in web, computer, and network solutions for small and medium businesses. Our diverse experience and attention to detail provide a perfect blend of skills and talent to get customers to your website and create the IT infrastructure to keep your business running smoothly. Essentially we are there so you can focus on what really matters... your business!
Web Services
Whether you need to update your website, or create one from scratch, we can help. Do you need to track information online with a database or automate business processes? We can help with that too! Our team of web professionals will help you find a solution that matches your needs and, most importantly, your budget!
IT Infrastructure Management
Do you lose valuable time because of a server that just doesn't work properly or a network that keeps slowing down? Do you need to upgrade a server or repair your network? Whether your IT needs are large or small we can help.
With over 15 years of systems design and management experience, our senior technical consultant is an expert in his field. With our wide breadth of skills we can help you do everything from install a new server to open a branch office or support the growing network in your head office.
Call us. You won't be sorry!
Website Hosting
Do you need a place to host your website that is reliable and won't break the bank? We use 'Green' hosting technology to provide a variety of well designed hosting plans to meet any need. Do you need someone to manage your web hosting for you. We can do that! Do you already have a website administrator? We can give them the keys and access to everything they'll need to ensure your website is up and ready for your customers!
Our Approach
Friendly, courteous and the customer is always first! We will do our best to make sure you are always happy!
Bionicspider uses a 'best of breed' approach where we match the appropriate technology to your specific business needs. Do you need .Net or PHP? Windows, Mac, or Linux? Off-the-shelf or custom? Did you not understand anything I just said? No worries. Our business analysts will help you chose the best solution and make sure it meets your needs for years to come!
If you are in Victoria and need an IT specialist to support your computers, servers, network, or help with IT strategy planning - call Bionicspider Online Solutions.