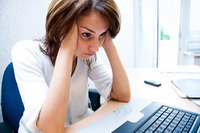 Slow computer getting on your nerves?
Looming deadlines and a computer that won't cooperate? When your computer is not working correctly it can be a very frustrating experience. We have a wide range of support and computer repair services to fix your computer and get it working at its peak performance.
We can help you with your Windows, Mac, or Linux computer!
Need an upgrade? We carry a wide variety of computers parts!
Business Computer Support Services Overview
Proactive Maintenance and Break / Fix Services
Setup / Staging of new computers
Clean up / Speed up slow computers
Troubleshooting and replacing broken parts
Computer repair, upgrades, and enhancements
Virus and malware removal
Data backup and migration
Software installation and configuration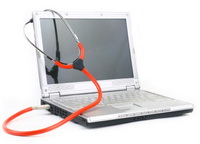 PC Training and Education
PC Maintenance
Get the most out of Microsoft Windows
Maximize Microsoft Office
Privacy and security on the Internet
Email like a pro
Keep your files neat and tidy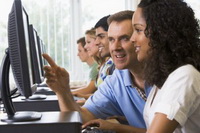 We Support Desktops, Laptops, and Mobile Devices From:
Lenovo
HP
Asus
DELL
Apple
Samsung
... and many others